You got hired at Home Depot, complete your orientation in this puzzle game!
See if you can get through all of the levels in this teleportation puzzle game! With increasingly difficult levels you must use the different portals in order to get all your shipments out on the right docks!
This game was created while experimenting with PuzzleScript, a simple in-browser game engine that forces developers to think within the constraints of the engine. I decided to make a puzzle game that uses teleportation and simple animations.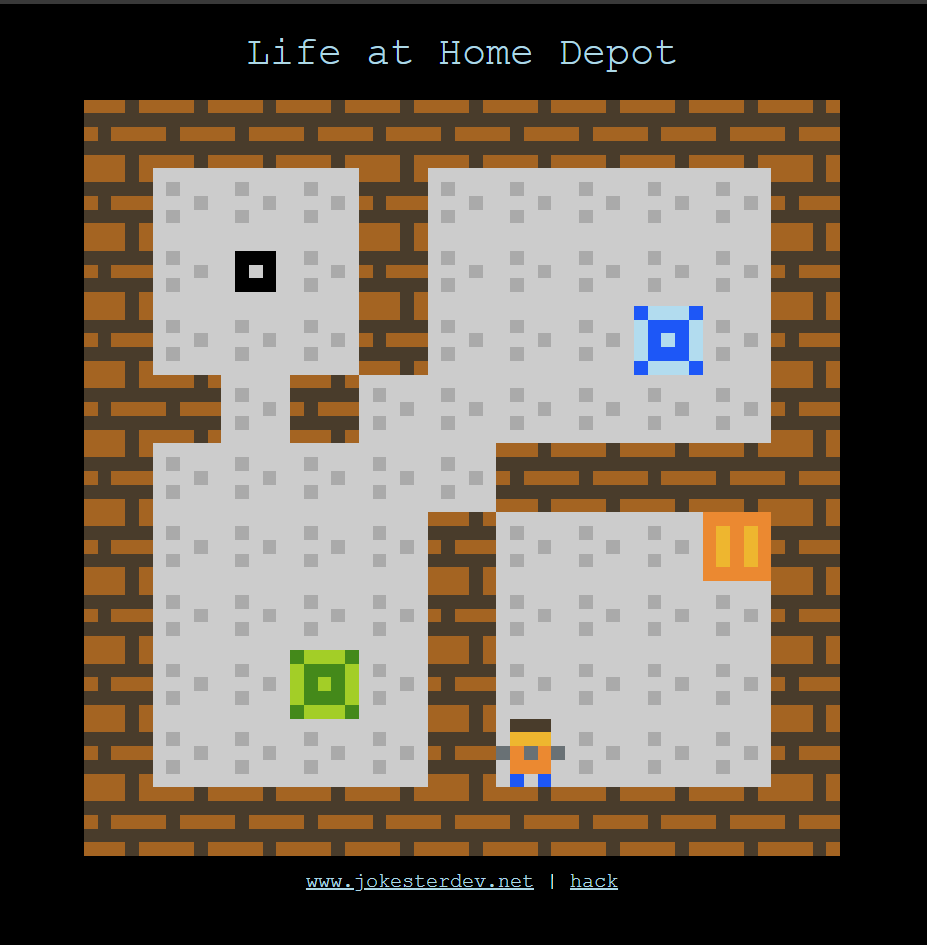 Role:
Designer/Programmer/Artist
Development Team:
1 Person
Platform:
PC (Downloadable & In browser)
Single Player

​​​​​​​​​​​​​​